Featured Machine of the Day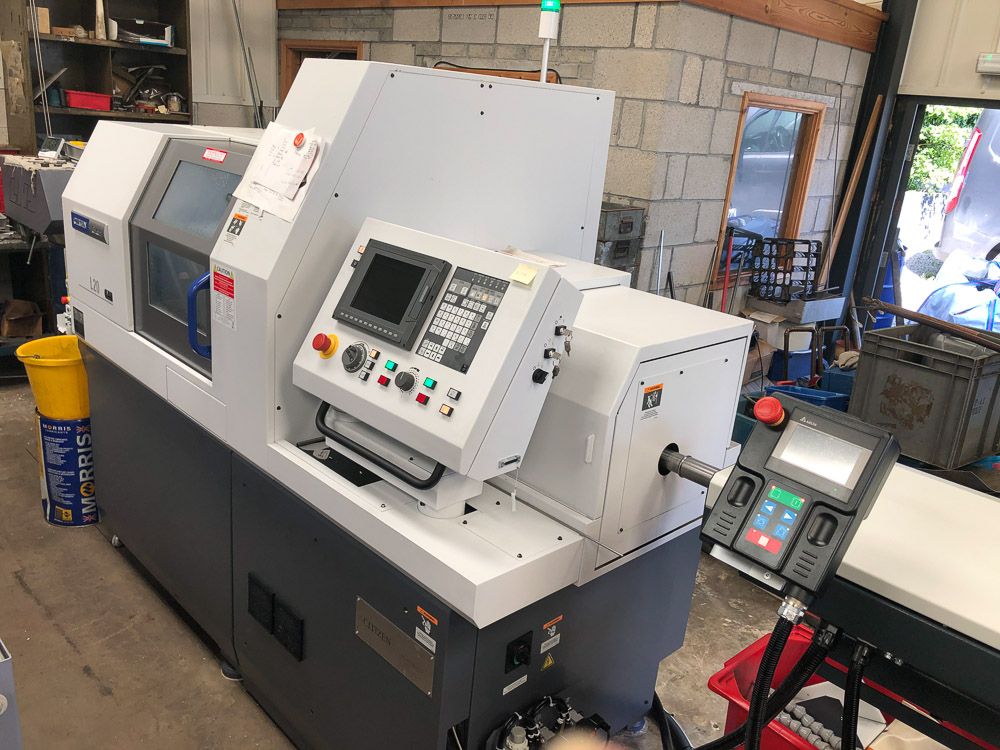 This item is located in the United Kingdom
Price: PRICE ON REQUEST
CITIZEN L20 VIII LFV CNC SWISS TYPE SLIDING HEAD AUTOMATIC LATHE (25MM CAPACITY)
(Ref no.: 101100)
Year: 2018-08,
Machine type: L20E-2M8
Main spindle capacity: 25mm,
Main spindle speed: 10,000 rpm,
Sub spindle capacity: 25mm,
Sub spindle speed: 10,000rpm,
LFV (Low frequency vibration),
Workpiece conveyor,
LNS L220 X-XII-VII HB swarf conveyor,
Firetrace 5kg CO2 fire suppression system,
LNS Alpha 320 S3 3.2m Magazine bar loader c/w 17mm and 27mm channel sets.
one live toolholder.
Overall weight of machine: 2350kg
Machine in excellent condition. All equipment available will be included with the mac........
More details
A selection of machines recently added to our website.