CMZ TX52 Y3 TWIN SPINDLE TRIPLE TURRET CNC TURNING CENTRE (DISASSEMBLED AND RECONSTRUCTED AT CMZ IN 2020)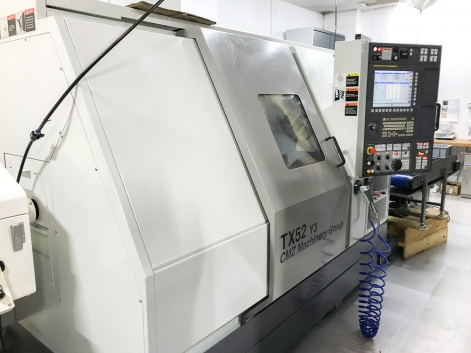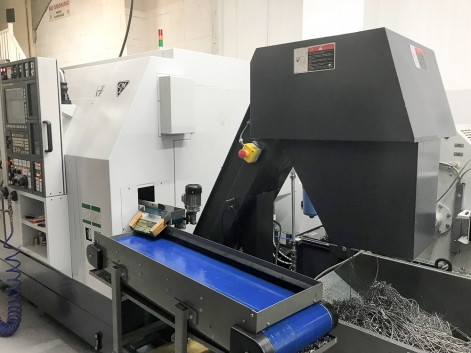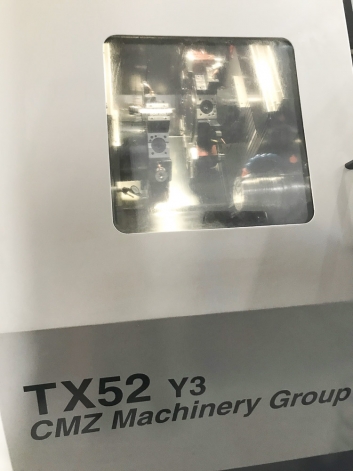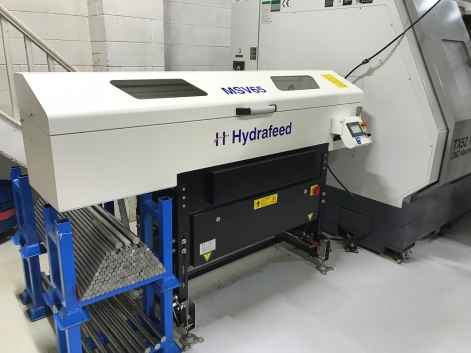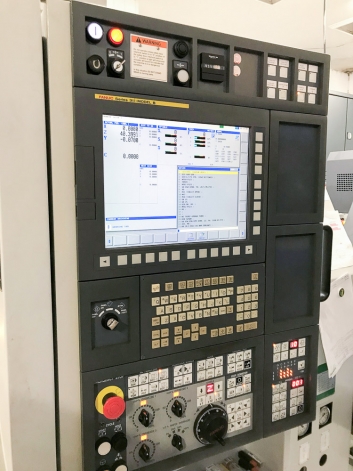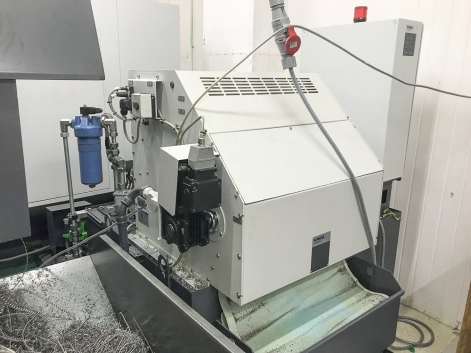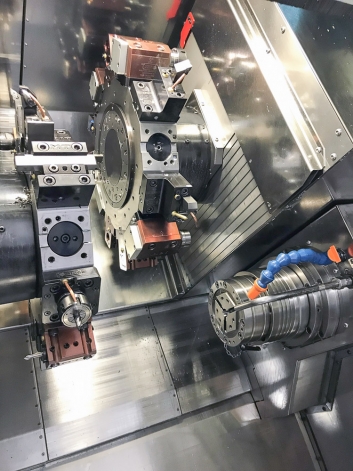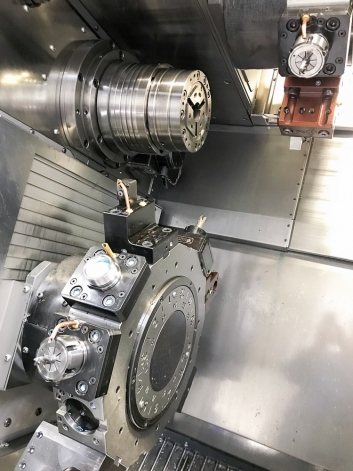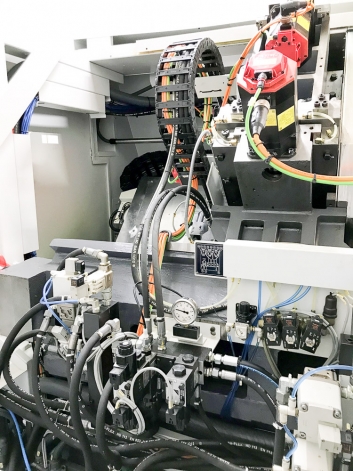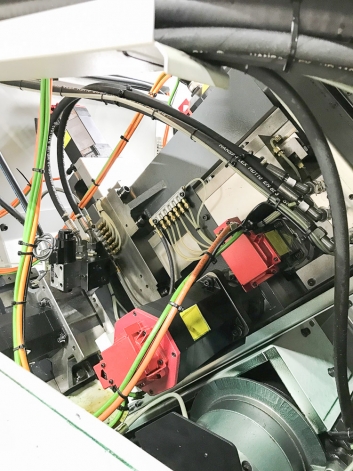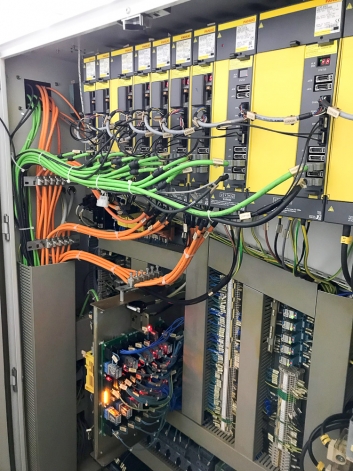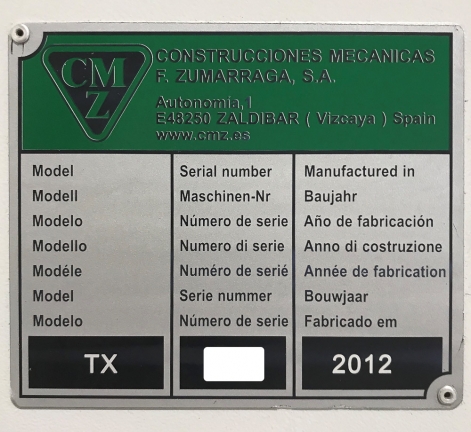 CMZ TX52 Y3 TWIN SPINDLE TRIPLE TURRET CNC TURNING CENTRE (DISASSEMBLED AND RECONSTRUCTED AT CMZ IN 2020)
Year of manufacture: 2012 (rebuilt 2020),
Control: Fanuc series 31i - Model B,
Maximum turning diameter: 255 mm,
Maximum swing over carriage: 270 mm,
Distance between collet chucks: 649 mm,
Inside diameter of left spindle: 52 mm,
Inside diameter of right spindle: 52 mm,
Strokes upper L Turret:
XL: 190 mm,
ZL: 300 mm,
YL: +/-40mm,
Strokes upper R Turret:
XR: 190 mm,
ZR: 635 mm,
YR: +/-40 mm,
Strokes Lower D Turret:
XD: 190 mm,
ZD: 500 mm,
YD: +/-40 mm,
Spindles (both headstocks):
Spindle speed: 5000 rpm,
Spindle bore: 61 mm,
Maximum bar capacity: 52 mm,
Hainbach collet chucks,
Turrets:
Number of tool stations: 12,
Number of index positions: 24,
Driven tools maximum speed: 6000 rpm,
Hydrafeed MSV65 bar feeder 2020 model,
Knoll HPC and filtration system (£30k option when new),
Swarf conveyor,
Full selection of tool holders including many live holders bought in 2020 costing £19k,
**2012 (nut and bolt restoration in 2020 at CMZ factory)**,

This item is located in the United Kingdom
ON RESERVE
Please quote Ref No: 101379 in all correspondance
General Terms
Prices quoted in the United Kingdom are subject to VAT at the current rate.
Unless specifically stated above all prices quoted are net ex works.
Items are sold as seen with no warranty. It is the buyers responsibility to satisfy themselves with the condition of the item advertised before purchasing.