AMADA VIPROS 357 CNC TURRET PUNCHING MACHINE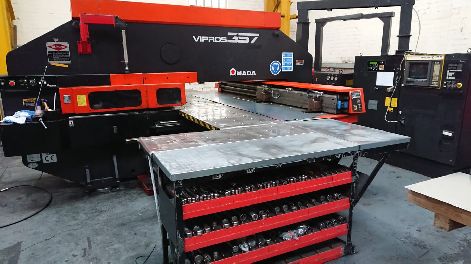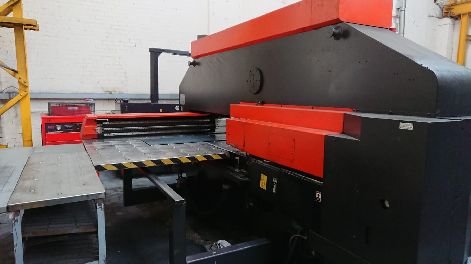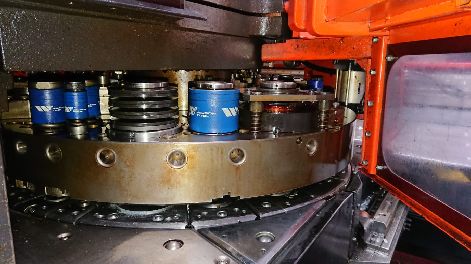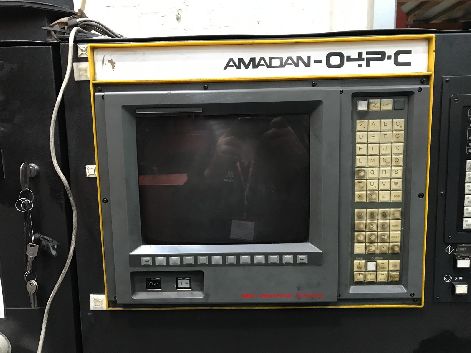 AMADA VIPROS 357 CNC TURRET PUNCHING MACHINE
Serial Number: VP35710267,
CNC Control: FANUC 04PC,
Frame construction: Bridge type,
Press Capacity: 30 ton (294kn)
Press type: Servo controlled hydraulic ram,
Axis traverse: 1270 x 1830mm,
Workable maximum sheet size: 1270 x 3660mm,
Maximum material thickness: 6.4mm (mild steel),
Maximum material weight: 100 kg,
Maximum hole diameter: 114.4mm,
Number of stations: 58,
Auto index stations: 2,
Hits per minute: 25mm pitch 200 hpm/3mm stroke,
Hits per minute (nibbling): 235 hpm,
Axis speed down: 50 m/min,
Turret speed bi-directional: 30 rpm,
Ram stroke length (maximum): 40mm,
Axis turret drive: AC servo motor,
Machine weight: 13,500 kg.

This item is located in the United Kingdom
Price: PRICE ON REQUEST
Please quote Ref No: 101028 in all correspondance
General Terms
Prices quoted in the United Kingdom are subject to VAT at the current rate.
Unless specifically stated above all prices quoted are net ex works.
Items are sold as seen with no warranty. It is the buyers responsibility to satisfy themselves with the condition of the item advertised before purchasing.