MITUTOYO CRYSTA-APEX-S 7106 CMM (CO-ORDINATE MEASURING MACHINE)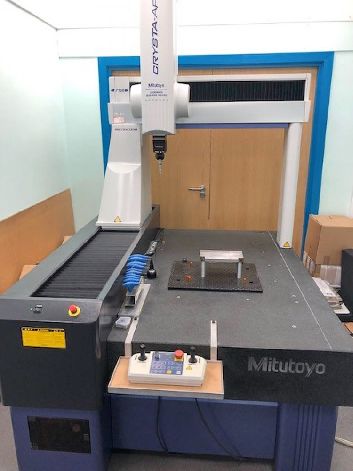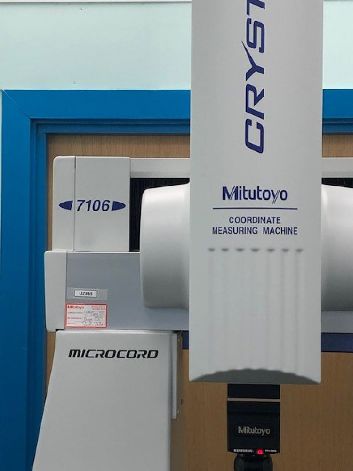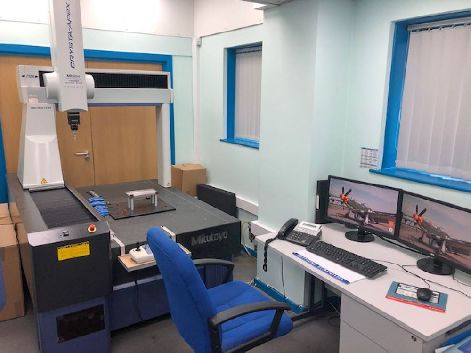 MITUTOYO CRYSTA-APEX-S 7106 CMM (CO-ORDINATE MEASURING MACHINE)
Year of manufacture: 2014,
Movement Range: X Axis 705mm Y Axis 1005mm Z Axis 605mm.
Measuring Scale Resolution: 0.0001mm.
Traversing Speed: 8-300mm/sec per axis.
Max Combined Speed: 520mm/sec.
Compressed Air Flow Rate: 60NL/Min (source 120L/min).
Manuals included.

Machine Description:

The Crysta-Apex S is a high accuracy, high Speed Moving Bridge Type Co-ordinate Measuring Machine utilising a Granite , Base, which also provides the Y-Axis, guide way. A unique design of self-adjusting air bearing is used on each axis to provide excellent stability during high-speed movement and measurement. The moving Bridge is constructed of low mass alloy, the "X" Beam and "Z" Spindle external surfaces being impregnated by an oxide coating process to form an extremely hard surface, which further improves these critical components stability and also provides good wear resistance. Power drive is activated via a remote joystick unit for manual drive operation.

Each axis can be locked and fine movement adjustment is provided. The measurement system is by Mitutoyo SRD Linear. Encoders fitted so as to become an integral part of the machine for thermal stability, and provide a direct digital output of measured data.

The machine is fully equipped for CNC Operation via the newly designed Machine Control Unit Model UC400 which provides full digital servo control for high speed, high accuracy positioning with 3-Axis vector drive and automatic computation of all acceleration and deceleration without operator input.

The controller uses a Universal Serial Bus (USB) connection to simplify computer connectivity and installation.

Circular Path motion is also provided for continuous movement between relative positions.

Twin Joystick unit for control of 'X' and 'Y' axis movements with second joystick for 'Z' axis control and optional rotary table. Comprehensive display with control buttons for individual axis locks and speed control.

This item is located in the United Kingdom
Price: 39,000.00 GBP
Please quote Ref No: 100931 in all correspondance
General Terms
Prices quoted in the United Kingdom are subject to VAT at the current rate.
Unless specifically stated above all prices quoted are net ex works.
Items are sold as seen with no warranty. It is the buyers responsibility to satisfy themselves with the condition of the item advertised before purchasing.