POLMACH MECHANICY FWA41M UNIVERSAL MILLING MACHINE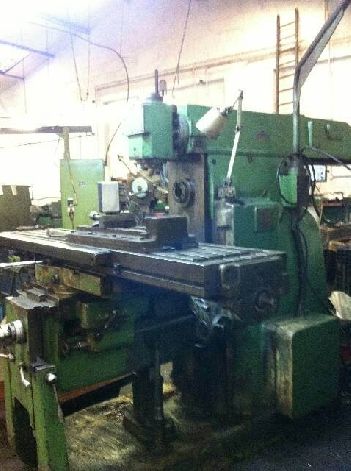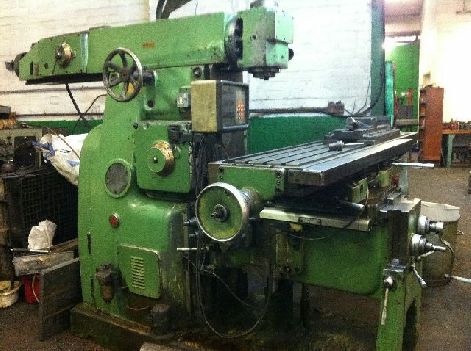 POLMACH MECHANICY FWA41M UNIVERSAL MILLING MACHINE
Year of manufacture: 1984,
Horizontal & Vertical Heads,
Table Size: 2000 x 400mm,
X Travel: 1000mm,
Y Travel: 358mm,
Z Travel: 300mm,
Vertical Head: 40 International Taper,
Vertical Head Speeds: 45-2000 rpm,
Horizontal Head: 50 International Taper,
Horizontal Head Speeds: 45-1400 rpm,
Powered feeds in all directions,
Digital Read Out,
Under power in UK factory.

This item is located in the United Kingdom
Price: 7,000.00 GBP
Please quote Ref No: 100454 in all correspondance
General Terms
Prices quoted in the United Kingdom are subject to VAT at the current rate.
Unless specifically stated above all prices quoted are net ex works.
Items are sold as seen with no warranty. It is the buyers responsibility to satisfy themselves with the condition of the item advertised before purchasing.