WILLEMIN MACODEL W418B 5 AXIS CNC VERTICAL MACHINING CENTRE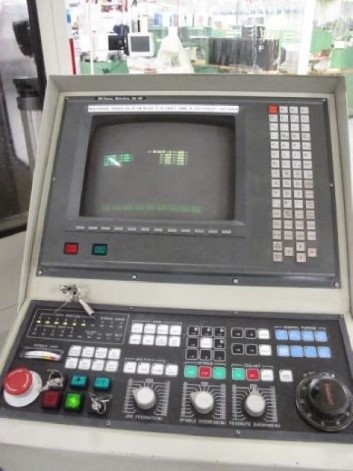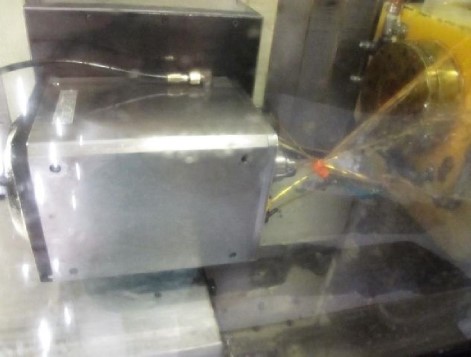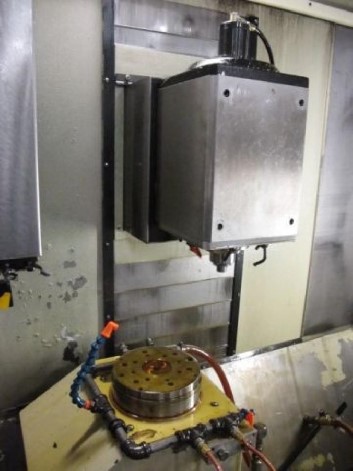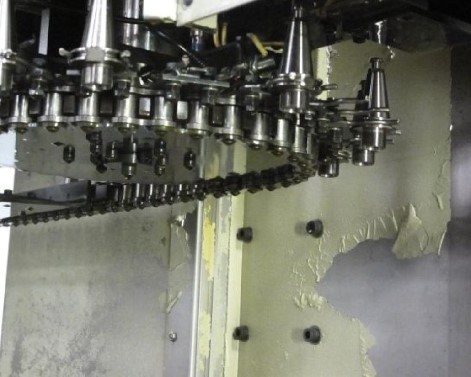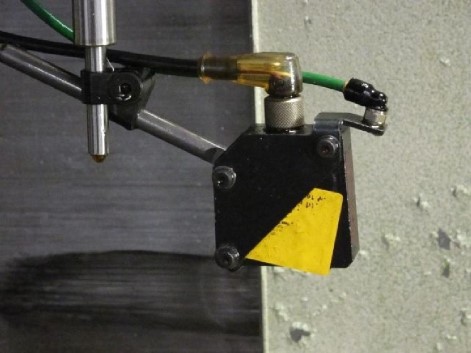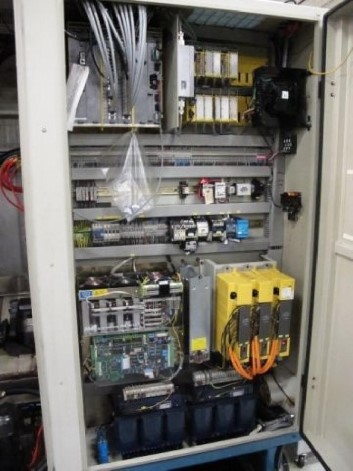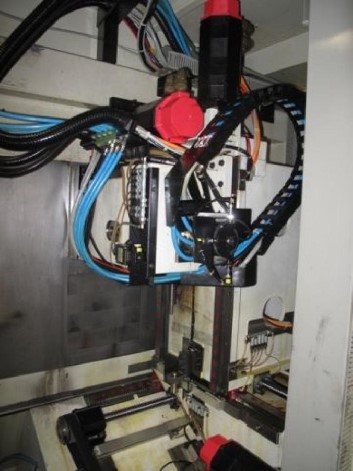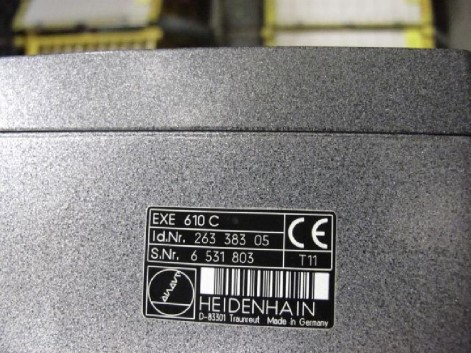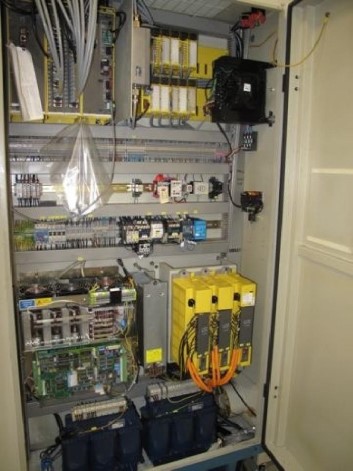 WILLEMIN MACODEL W418B 5 AXIS CNC VERTICAL MACHINING CENTRE
Year of manufacture: 1998,
Control: FANUC 15mb,
Travels:-
X axis: 19.6" / 500mm,
Y axis: 9.84" / 250mm,
Z axis: 15.74" / 400mm,
B axis (head): 110 degrees,
C axis (table): 360 degrees,
Spindle with built in motor:-
Tool taper: ISO 25,
Power: 9 HP/6.6 kW,
Speeds: 50-18,000 rpm (Option),
Torque: 37 Nm,
Feeds and feed forces:-
X-Y-Z rapids: 787 IPM / 29 m/min.,
Thrust: 5000 N,
Axes drives: AC motor,
Rotary table C axis:-
Torque: 55 Nm,
Holding brake: 500 Nm,
Table dimension: 7" diameter / 180mm diameter,
Speed: 50 rpm,
Spindle B axis:-
Swivelling: 0-110 degrees,
Torque: 300 Nm,
Holding brake: 800 Nm,
Speed: 40 rpm,
Tool magazine:-
Number of tools: 48,
Speed: 30 rpm,
Time for tool to tool change: 1 second,
Time from chip to chip: 5 seconds,
Resolution:-
X-Y-Z travels: 0,001mm,
C-B moves: 0,001 degree,
Machine weight: 5830 Lbs. or 2650 kg,
Machine dimensions: 87"LR x 103.14"FB x 96.85"H (2210mm LR x 2620mm FB x 2460mm HT.),

Equipped With:
GE Fanuc 15-MB CNC control with CRT,
Keyboard,
RS-232,
Joy stick,
Memory size: 2Mb,
Baud rate: 19,200,
Rigid tapping,
Coolant system,
Central lubrication,
Miscellaneous Box of tool holders,
Approximate 10 Miscellaneous EROWA and other work holding fixtures,
Manuals.

New Spindle within the last 48 months or less. Very low hours since the install, due to work transfer to a higher automation solution.

This item is located in the United States
Price: 99,500.00 USD
Please quote Ref No: 100201 in all correspondance
General Terms
Prices quoted in the United Kingdom are subject to VAT at the current rate.
Unless specifically stated above all prices quoted are net ex works.
Items are sold as seen with no warranty. It is the buyers responsibility to satisfy themselves with the condition of the item advertised before purchasing.